Hair conditioner Amazônia Preciosa with Buriti Oil
Hair conditioner Buriti Amazônia Preciosa is a Brazilian cosmetic for hair care out of hair conditioning cosmetic collection with natural vegetable oils. It is based on properties of natural buriti oil obtained from tropical moriche palm. Cosmetic is dedicated for colour-treated and damaged hair.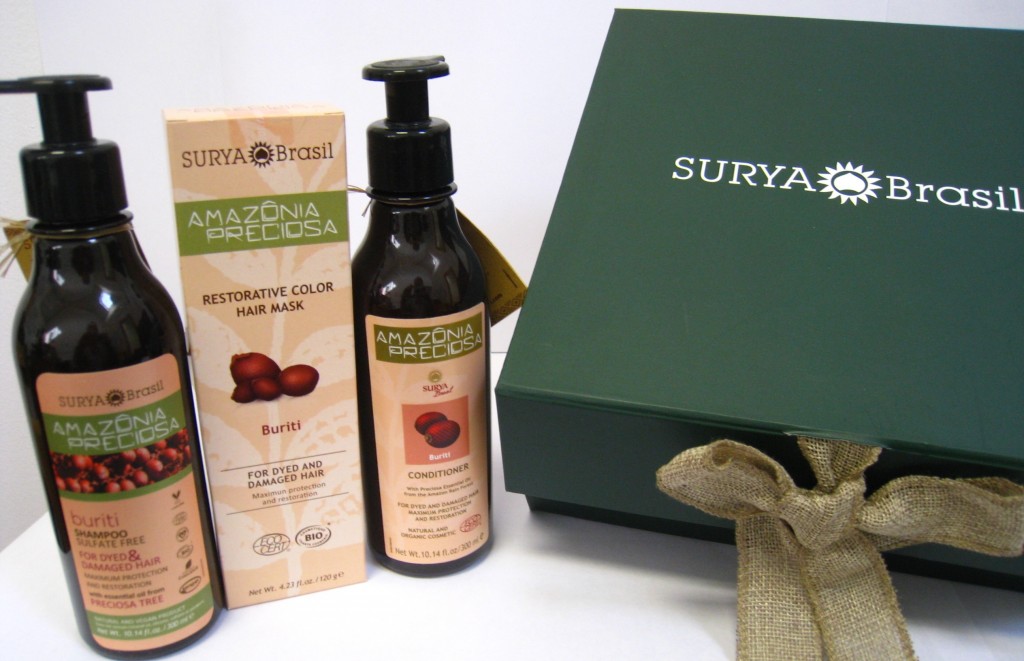 Amazônia Preciosa Collection
Brazilian Surya Brasil is a cosmetic manufacturer of Amazônia Preciosa collection. The characteristic thing about this line is that it uses mostly exotic ingredients. The brand has decided to create products exclusively with natural oils obtained from plants in region of Amazonia and organic cultivations.
In the wetlands of the Northern part of South America grows the moriche palm. Its oil has ruby, blood red colour. For production of oil are used only ripe fruits, which has fallen from the tree. From their pulp is extracted buriti oil, which Surya Brasil used in one of their cosmetics.
Hair conditioner with Buriti Oil
Hair conditioner Amazônia Preciosa reaches for beneficial properties of the moriche palm, which diversity of omega acids, vitamins, antioxidants and other nourishing substances is immense. It will certainly handle hair care.
What are the properties of hair conditioner with buriti oil?
– deep moisture,
– protection against dryness,
– action of UV filter,
– healthy gloss,
– nourishment of cells,
– perpetuation of colourisation.
What can you find in composition of Amazônia Preciosa hair conditioner?
Aloe leaf extract – soothes irritations and has rejuvenating properties.
Babaçu seed oil – intense moisture and long lasting effect of hydration.
Buriti oil – moisture, strengthening, smoother and antioxidant properties.
Cumaru extract – has anodyne and anticancer properties.
Aniba Canelilla essential oil – aromatherapy.
Vitamin E – antioxidant preventing ageing processes.